Title: Deleting
Some content may be posted to your Traction journal that absolutely must be erased. With Delete Article permission, you can delete an entry (article, project, task...) and all its historical versions too.





While you can edit an article to hide the content, editing will preserve the history of the article. In some cases you will want to delete / erase a particular version or all versions of a given entry (where an Entry is an article, task, project, milestone, event...).





Users with edit permissions will be able to see the edit history, which will show the original article.

In cases like these, you can delete / erase a record in the journal.


Selecting Articles to Delete


The Erase Articles option can be accessed in three places:

1. MEXICO SKIN ONLY - The Page Tools Menu - Which will invoke the Delete dialogue with all the entries selected from the page you are viewing:




2. MEXICO or PROTEUS SKIN - the Context Menu -

Which allows you to invoke the Delete dialogue for the entry you are hovering over.






3. The Collector - Which allows you to select any or all entries you have in a collection.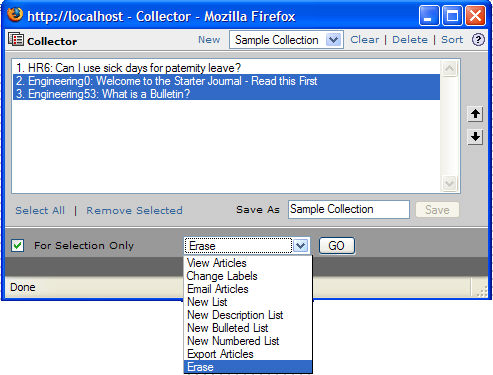 Using the Delete Articles Dialogue


All of these operations launch the Delete Articles window. The list of entries to erase appears in the top of the window. The delete form also lets you indicate whether you wish to erase only the exact article listed, or the article's entire edit history. Deleting any article in the history except for the last one will not affect the display of views other than the edit history.

When you Delete articles, an erasure record is recorded. You can select the space to which you want to post the erasure and type an explanation for why you are deleting the articles listed.




When you have entered this, press the Delete Articles button. Traction will ask you to confirm the erase operation.





When the Delete operation has completed, you will see the erasure.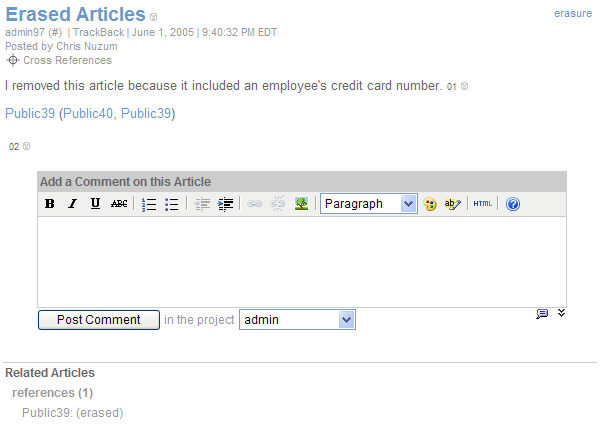 In this case, article Public39 and its edit history were erased; the record indicates that the exact articles erased were Public39 and Public40.

Underneath the Related Articles links, you can see that the title of the erased articles is now displayed as erased.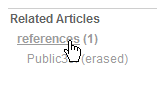 Clicking the references link shows the entry, and you can verify that no content appears, either in the entry: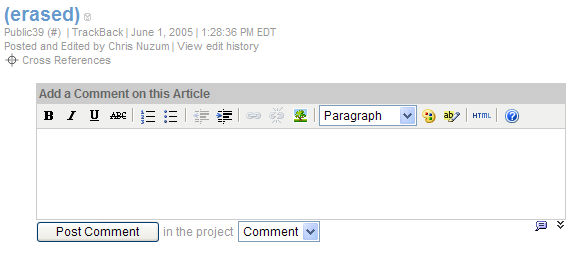 Or in its edit history: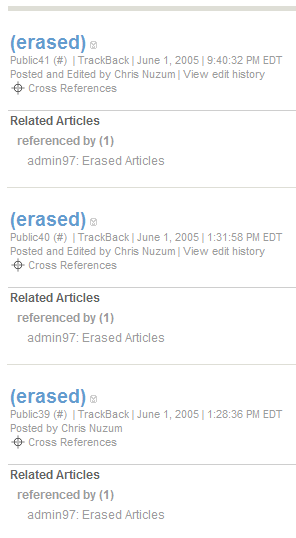 Normally neither erased entries nor erasures (nor update nor reclassification records) appear in standard views like chronology views. If you wish to display these records, you can change the preference for whether to Hide System Articles