Title: TeamPage 6.2.53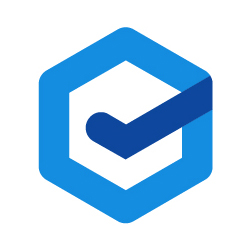 TeamPage 6.2.53 is a bug fix release.

Fixed a regression that was introduced in TeamPage 6.2.52 that could prevent the effects of modifying the members of security groups defined in TeamPage from taking effect immediately. Although this issue has a workaround (which is to clear the TeamPage server's caches after making group membership changes), for the sake of security and convenience, we strongly recommend all customers who upgraded to 6.2.52 upgrade to 6.2.53 as soon as possible.

Please read on for the full list of changes.




Bug Fixes


• Fixed a regression that was introduced in TeamPage 6.2.52 that could prevent the effects of modifying the members of security groups defined in TeamPage from taking effect immediately. Although this issue has a workaround (which is to clear the TeamPage server's caches after making group membership changes), for the sake of security and convenience, we strongly recommend all customers who upgraded to 6.2.52 upgrade to 6.2.53 as soon as possible. (Server97973)

• Fixed a regression that was introduced in TeamPage 6.2.52 that prevented the "Newest First" and "Oldest First" options from working as expected for sections of type "Tag Added" and "Tag Removed". In the context of these types of queries, the intended effect of those sorting options was to sort based on the date and time of the tag change operation, rather than the creation date of the entry. This correct expected behavior has now been restored. (Server97961)

• Fixed a bug that prevented tags from being applied as part of new entry creation if the author was using hashtags that appeared at the beginning of a line. (Server94475)





Attachments:
teampage_logo.jpg

Article: Customer5428 (
permalink
)
Categories: :Doc:changelog, :Doc:r62
Date: January 9, 2022; 6:27:36 PM EST
Author Name: Dave Shepperton
Author ID: shep