Title: Comment Depth




This setting lets you control how many levels of nesting will be displayed. When the specified limit is reached, the lowest-level comment will report the number of comments directly on it.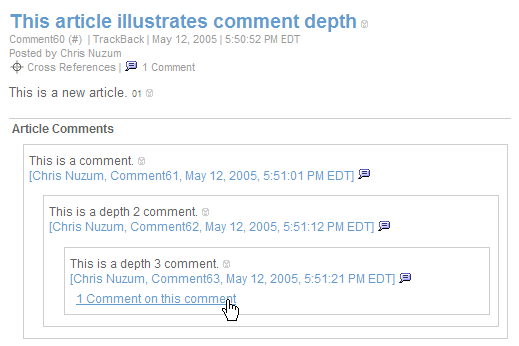 To see the remaining comments, you can click that link.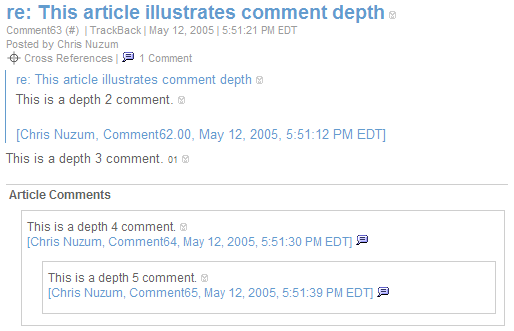 If you prefer to have all comments always shown, you can set the depth to 0.





This will let all comments be displayed.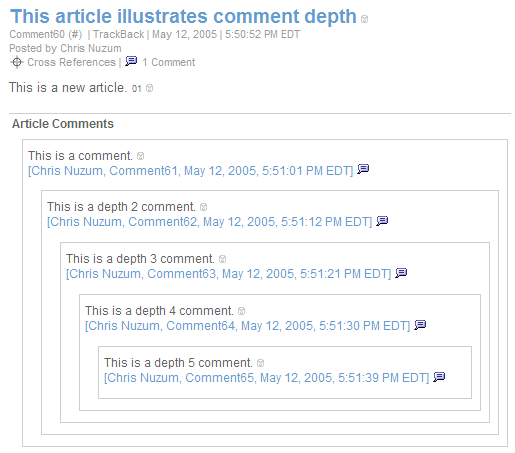 Note
: This preference is advisory for skins; certain skins may ignore this setting.